About
I am a postdoctoral researcher in astrophysics at Universiteit Gent, Belgium. My research interest focuses on gravitational-wave astrophysics and multi-messenger astronomy. I am a member of the Laser Interferometer Gravitational-Wave Observatory (LIGO) since summer 2015.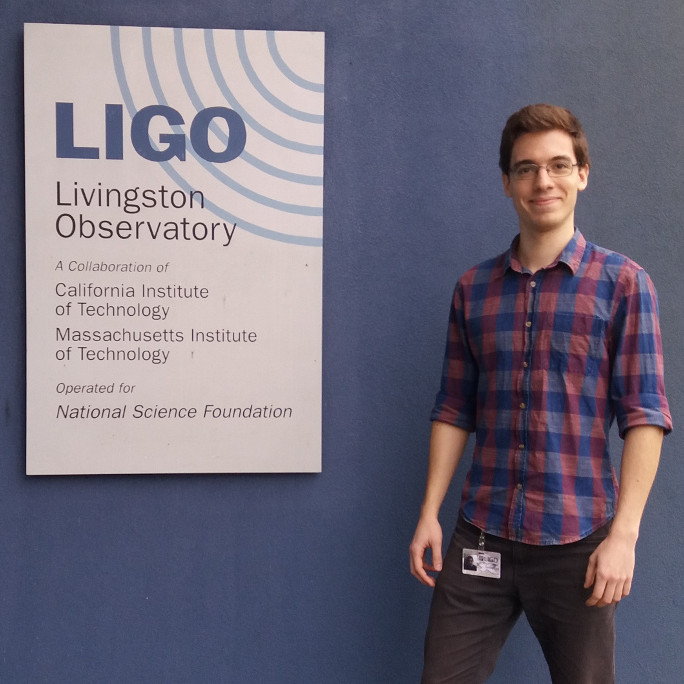 Contacts
You can reach me the following ways:
Address:
Department of Physics and Astronomy
Universiteit Gent
Proeftuinstraat 86
9000 Ghent, Belgium
Research
My research focuses on gravitational-wave astrophysics, multimessenger astronomy and its applications in cosmology. As of September 21, 2022 my research output can be characterized by the following metrics:
Curriculum Vitae
My CV can be downloaded here.
International Olympiad on Astronomy & Astrophysics
As a former IOAA medalist I find it crucial to provide the best opprotunities for talented high-school students to engage in astronomy and astrophysics. That's why I have volunteered as a preparing teacher of the Hungarian team for the International Olympiad on Astronomy & Astrophysics since 2013. I have co-organized and led the astrophysical study group at the Könyves Kálmán Gimnázium and at the Eötvös University since 2014. I have been a team leader of the Hungarian team in various international astronomical competitions since 2015. The following links contain some resources for the students (in Hungarian).
2020-21 szakkör
A diákolimpiai felkészítő szakkör célja a csillagászati és asztrofizikai ismeretek átadása az alapoktól kezdve, a középiskolában tanult matematikai és fizikai alapokra építve. A teljesen ingyenes szakkörön szívesen látunk minden érdeklődő középiskolás diákot, de elsősorban 10-12. osztályosok számára ajánljuk a részvételt. A fiatalabb diákok keressék nyugodtan Udvardi Imrét, a Könyves Kálmán Gimnázium fizikatanárát és a magyar diákolimpiai csapat egyik felkészítő tanárát, aki szívesen segít nekik az alapok elsajátításában: imre.udvardi @ gmail.com

A szakkör helyszíne: Eötvös Loránd Tudományegyetem, Pázmány Péter stny. 1/A. A nyolc szakköri alkalmat 3-4 hetente szombatonként fogjuk tartani, 9:00-14:00 között. Az első két alkalom időpontja: 2020. szeptember 19., október 3. A szakkört Zoom-on keresztül stream-elni fogjuk, így akik nem tudnak Budapestre utazni, azok is részt vehetnek rajta online formában. Ehhez kérem, hogy az érdeklődők előre jelentkezzenek nálam (dalyag @ caesar.elte.hu), hogy a Zoom linket meg tudjam osztani velük. Amennyiben a járványhelyzet szükségessé teszi, átváltunk teljesen online szakkörtartásra.

További információk az IOAA magyar válogatóversenyéről és a szakkörökről: felhívás
2020 felkészítés
Itt találjátok a 2020-as diákolimpiai felkészülésre általam kiadott anyagokat.
Április 25.
Online felkészítő hétvége
Április 25.
Online felkészítő hétvége
Mountaineering
I am an avid mountaineer. As a member of the Excelsior Alpine Club I have completed their rock climber course as well as the winter Alpine mountaineering course. The interactive map below shows which countries' highest summits have I reached with a color coding showing the height of the peak and orange markers indicating its location. Some other noteworthy summits I have climbed are also shown with blue markers. By clicking on the markers you can get more info about each climb.
Contact
Location:
Universiteit Gent, Campus Proeftuin
Proeftuinstraat 86, 9000 Gent, Belgium
Email:
gergely.dalya@ugent.be